O.F.D. Obsessive Fisting Disorder, 2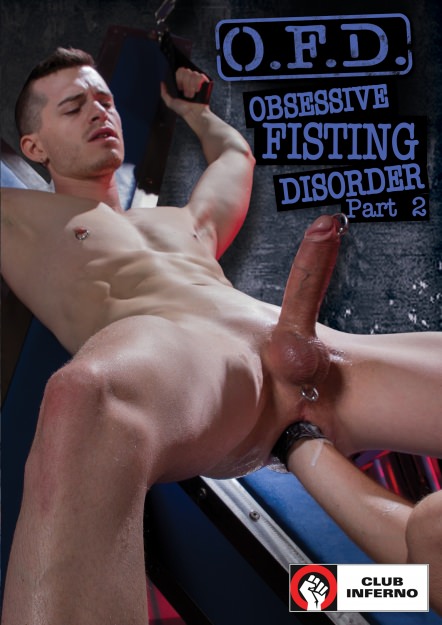 Video Description:
Axel Abysse
crouches on a fisting bench with his ass in the air, showing off his Prince Albert, his pierced taint, and his heavy metal cock ring.
Brandon Moore
gloves up and starts hole-punching Axel, alternating quickly between hands. As Brandon picks up speed, flashes of Axel's red guts start to appear in his gaping man cave. Suddenly Axel pushes out his blooming rosebud, and Brandon smears it with lube. His sphincter stretching wide, Axel grinds his piggy hole even deeper around Brandon's fist. Flipping on his back, Axel reaches down and uses both hands to stretch open his bowels and massage his giant rosebud with his fingers.
You Might Also Like these Scenes...