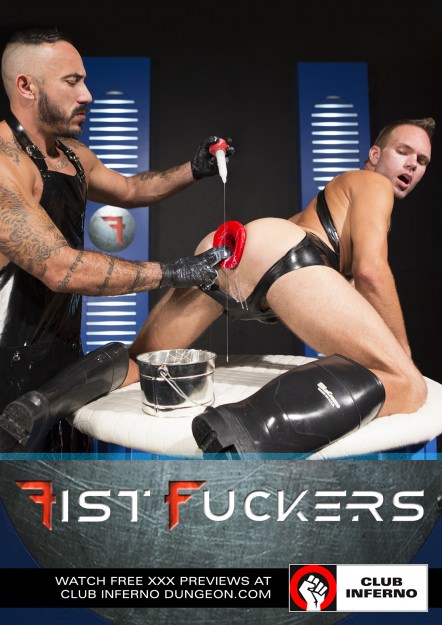 Video Description:
Just when you think you've seen it all
Trent Bloom
shows up with a new toy called The Pig Hole, a silicone sleeve that stretches his hole to a shocking 10' diameter. In order to get the most out of the play session we had to call in
Alessio Romero
, an experienced handballer who loves a challenge. Alessio finds Trent on his knees with his pig hole stretched open so he fills the gaping cavity with J-lube and slides his fist and thick arm directly into the stud's infamous ass. Trent urges Alessio to punch-fuck him which causes the Pig Hole to become a cuff, turning Alessio's forearm into a massive plunger. He pushes his arm in and out of Trent's hole then gets the stud on his back so he can go even deeper. Using all of his muscle Alessio thrusts his fist into Trent's guts and jacks off until he shoots his load, leaving Trent with a giant red rosebud as a reward.
You Might Also Like these Scenes...