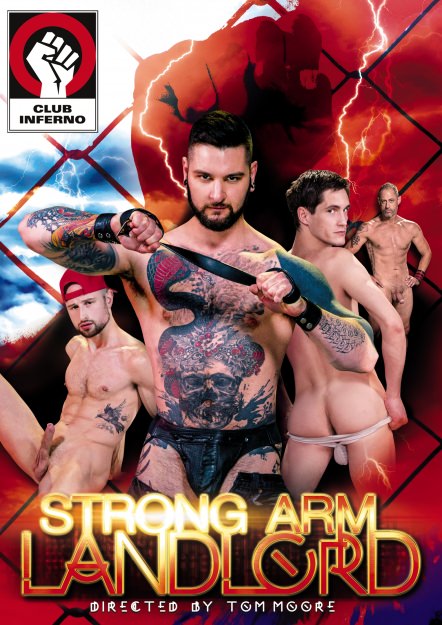 Video Description:
Tony Orlando
is in his room jerking off to some porn mags when his landlord
D Arclyte
comes pounding on his door about Tony's overdue rent. When Tony doesn't answer, D lets himself in and catches Tony with his cock in his hand. D lets Tony know, it's either cash or ass. Tony doesn't have any cash so D bends him over the bed and shoves his cock into Tony's hole. Tony takes each thrust from D's thick cock, so he can stay in the building. When D is tired of fucking the boy's ass, he gets in front to fuck his throat. After Tony gets his throat fucked, D has him strip completely down and introduces a fist directly to Tony's tight center. Having never been fisted before, Tony bears down and opens his hole up to his landlord's thick fist. Tony quickly learns to love it and gets on his back to give D full control over how deep he can go. D is reaching far up into Tony's now busted hole and he can't hold back and longer so he jacks out thick ropes of cum that slather onto his abs.
You Might Also Like these Scenes...